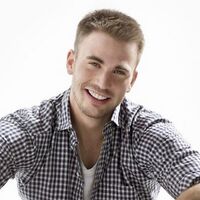 Chris Evans plays Lucas Lee in the Scott Pilgrim vs. the World movie. He is best known for starring as Steve Rogers A.K.A. Captain America in the Marvel Cinematic Universe. He has also starred in films such as Fantastic 4, Sunshine, Cellular, Street Kings, The Losers, and has since gained international fame for playing Captain America in Marvel Cinematic Universe films.
Interesting Connection
Edit
Chris Evans plays Lucas Lee, an actor who specializes in action movies, particularly as the gritty concrete hero who crosses over into romance with female cast. In his film career, Chris Evans is known for similar roles throughout his filmography, including Cellular, The Losers, Fantastic Four, and Captain America.