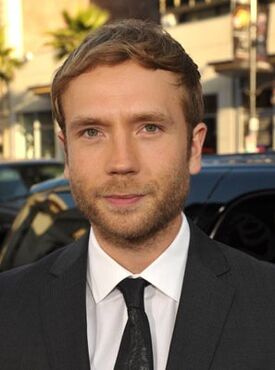 Mark Allen Webber is an American actor, screenwriter and director known for his roles in the films Snow Day and Scott Pilgrim vs. the World. Mark played Stephen Stills in the Scott Pilgrim vs. the World movie. Prior to being casted as Stills, Webber had never played the guitar or sang professionally, but learned both well enough to have his playing and vocals included in the film and the soundtrack.
Webber states in the cast commentary that he personally pocketed about $24.00 (Canadian) of the victory coinage that was used in the Chaos Theatre battle.
Webber was born in 1980 in Minneapolis, Minnesota, where he spent his early years. He was later raised by his single mother in the slums of North Philadelphia. There they spent time homeless, living in cars and abandoned buildings, and struggling to survive during the harsh winters. His mother is Cheri Honkala and she has since become an advocate for the homeless in Philadelphia. Webber's life was subsequently the subject of a major news magazine story. He and his mother have been for many years and still are outspoken homeless advocates. They walk in protests, help to educate voters, and volunteer to help provide food and shelter to the urban poor in Philadelphia and elsewhere. Cheri Honkala is ran for Sheriff of Philadelphia in 2011 with the Green Party on a "no evictions" platform.